Arthur Winston Frome
From MG Pedia
"Frome" redirects here for other uses, see Frome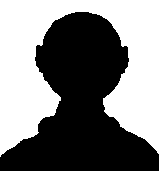 Arthur Winston Frome
(? - ?)
Early life
1
Family
2
Major Events
In 1921 Arthur opened B&F Light and Sound with his partner Frank Boyer. They opened a small variety shop specializing in electrical and radio components and specialized hardware. It catered to those needing electric light installation and fixtures. Many of the young tinkerers in early radio bought their supplies here.
Arthur, a self taught electrical engineer, began building a radio transmitter and would read the news each evening for those lucky enough to have a radio set.
Today B&F Light and Sound has grown into Boyer Communications Corporation a major communications corporation providing media services in and around the Maple Grove metropolitan area that includes WRMG (609 AM) Radio, WBCC, Ch63 Television, and The Maple Flyer News.
Legacy
4
See Also
5
Notes
6