Joseph Amos Henderson
From MG Pedia
"Henderson" redirects here for other uses, see Henderson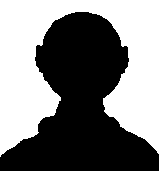 Joseph Amos Henderson
(x/x/x - x/x/x)
Early life
Birth
1
Family
Joseph married Hanna Alice Sims on xxxx. On xxxx the had their fist child, a son Homer Albert, a daughter Anna Elizabeth and younger son Bertrum Joseph.
Major Events
3
Legacy
4
See Also
5
Notes
1. In May of 1885 Joseph Amos Henderson arrived in the area and set up a homestead along a small river and a creek. He named the creek Sugar Creek because the water was so sweet and clear. The river, Indian Run was renamed Henderson Run in August 1893 by his son in law Wilber Adamson upon Joseph's untimely death.
2. Joseph arrived with his wife Hanna Alice Sims Henderson, daughter Anna Elizabeth and brother Homer Albert Henderson.
3. His son Bertrum Joseph Henderson was left behind to finish school.
4. Henderson Farm was cleared and settled in May 1885 and the fist crops harvested that year were wheat and corn.