User talk:MichaelGagnon
From MG Pedia
My current activities!
Activity Blog
22 January 2021 - Finished adding 2 new characters All of these character will be used in the Marsh Mallow GTV program, Episode 1 - Pilot "The Case of Alice Blue Gowan"
27 February 2020 - Success again. I'm planning to get back to work on this project. I'll still be with the club. With 4 months till I hand the leadership to someone else I have free time again!
3 June 2019 - Again I have been asked to continue my support for the club. Last year was a success and the finances have stablized but we need to build a strong base to keep the organization in the black.
22 January 2018 - I JUst got called in to help save a Veterans club from theft and failure. I will work on this as I have time but I'm afraid that I wont have time to give a lot of content here.
13 January 2017 - I'm back to work on the Maple Grove Project and Pedia. So many outside interruptions got in my way that this site was almost forgotten.
As I locate any loose work or pieces of data since August 2016, I'll update this site. In the mean time I've been doing some interactive fiction and basing it on WOMG (World of Maple Grove) people and places. All the content is running on my home intranet. This month I will try to get it posted to the main Maple Grove site and documented here so it will add to the history. As I pull together much of the work that hasn't been added here, I will be doing some housekeeping on the site.
11 August 2016 - I haven't done much work on the Maple Grove Project and Pedia since February 2015. Too many outside interruptions just got in the way. I'll try to get back on the project this month.
4 February 2015 - I'm running a review and repair day. Looking for errors and spelling/grammer mistakes.
31 January 2015 - I've been very involved in animation projects and Veterans Service work for the past weeks and have been lax in working on the pedia. I'll pick it up again in February.
7 January 2015 - Finished adding the NS character set.
5 January 2015 - Started adding Never Ending Summer Series (NS) characters to be used for planned 1950' era stories.
1 January 2015 - Added more Character Names. Added Family Groups to the individual People portals so similar family names can be used for non--connected family last names.
19 December 2014 - Added more content to Banker Edwin Babcock.
17 December 2014 - Been putting in a couple of hours cleaning up grammar, spelling and other errors.
6 December 2014 - Wow! It sure has been a long time since I worked on this page. Since August I've been wrapped around getting my house worked on. It seems to be taking all summer to install two windows, a new front door and install new siding. Not to mention tearing down a carport with built in shed and a back porch roof that was rotting away. Now all the work is done and I'm broke until next October when all the debt gets paid. Until then I guess I'll just put in some serious work on the old Maplepedia.
I changed my personal writing software set from Storybook and Open Office to yWriter5 and LibreOffice. yWriter is easier and more functional then Storybook without the begging for donations and LibreOffice seems to get better updates and bug fixes then Open Office. It has a nicer feel too. As soon as I get the yWriter story bible info up to date I'll begin growing the pedia entries.
5 August 2014 - This month I'm concentrating on Characters. The need back stories and basic events to lock them together. I'll be using Cmap Tools Knowledge Model software, from the Florida Institute for Human and Machine Cognition and FreeMind open source software, to map and model the family groups. This will help me catch anomalies and mistakes in relationships, dates and events.
2 May 2014 - The wiki has most of its structure in place and needs to be crossed checked to move dates into the time-line pages. Since this summer is going to be busy I'll mostly do clean-up and cross referencing.
6 December 2013 - Today I began working on moving my old notes into these pages. As I work a topic in I need to build much of the wiki structure.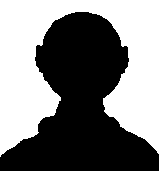 I need to get some help creating Photos for the people pages. They are currently using this BlankPhoto.png in the mean time.
Family of the Month
January 2015 - Babcock
December 2014 - Babcock
November 2014 - Henderson
October 2014 - Henderson
September 2014 - Henderson
August 2014 - Henderson